Restore CDs
CD tweak ( Upgrading and Repairing )
(Google translation)

Everyone has had small or large scratches on his CD. If you're a bit busy with audio , there is always the question of whether you can hear or not. My answer is that I personally also improvements I cannot directly
should also consider important . If I have 10 such improvements , because I hear it though.

Especially if it can be that the tweak ( = improvement equipment ) has a positive impact , there theoretically proven and easy to do is tweak I strain my ears . The following tweak the two conditions mentioned above.
Small scratches can according to Audiofriend B. R. be using Valma easily remedied Cockpitspray type gloss and viscose cloth. I have a thing tested . Everything here is at your own risk .

I wanted to test whether it worked . After all, who tells me that if the CD is visually as good as new , the error correction of the CD player actually do less , and improves the signal from the CD player? It could be that the laser breaks on the small layer Valma spray, or that the beam is deflected.
Initially I wanted to scratch a CD light then I would again transform the CD . Like new with cockpit spray It took just a little different ..... I had a new scourer packed and allows editing a CD. Yes , and if I do something ..... After some diligent work and sanding operation with cockpit spray the CD did not. Right, now what? >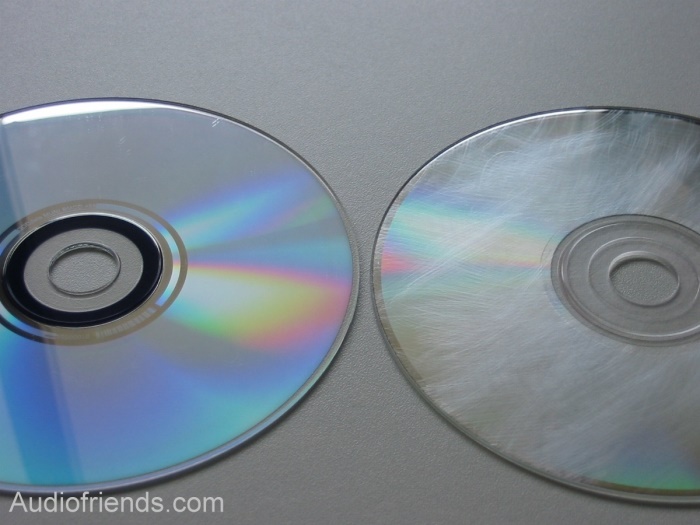 Polish commander (used to polish bad car paint ) was pulled from the sink , but offered no solace. Sand with my fists firm was just too much: the scratches were too deep. So even after treatment with Commadant cockpit spray polish and wanted the CD player will not recognize the CD.
CD is refused >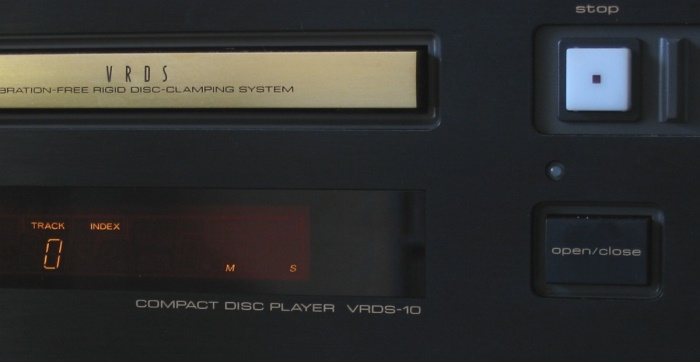 CD is accepted >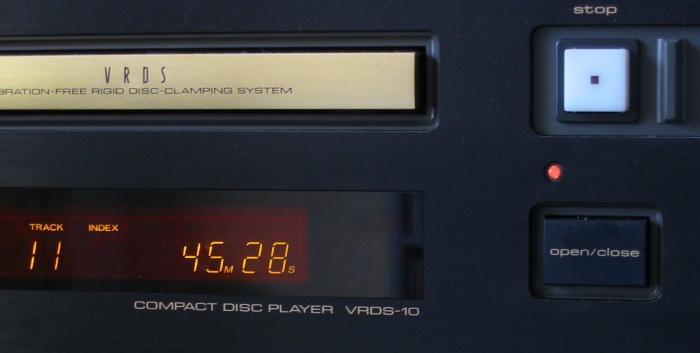 So I caught the coarser Cif . Sanded a few times with great force , and after most scratches were blurred with less force . First I try the CD player :
Do not play so . Now the trick . I pollinated the CD with cockpit spray. I am told that you can create a cloud where you go through with the CD the best. This prevents an irregular spray pattern comes on the CD . You do not need so much to squirt on the CD. Rub the Valma gloss good with the Viscose fabric , creating a smooth and dry surface.
CD quite scratched , before polishing >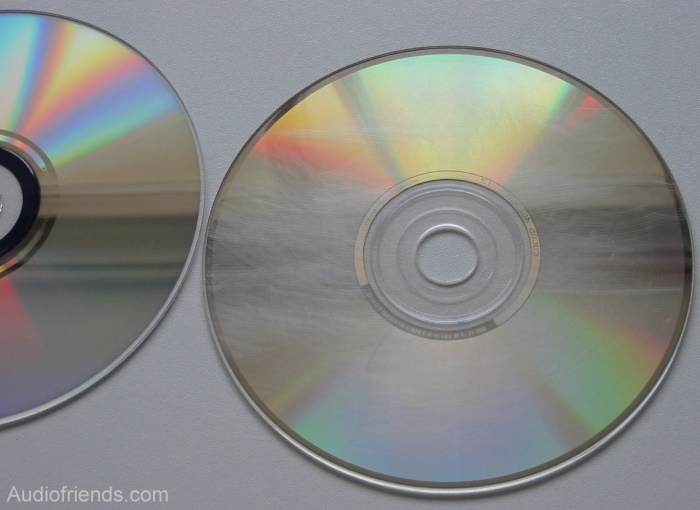 CD after polishing with Cif ( old name ; Jif ) >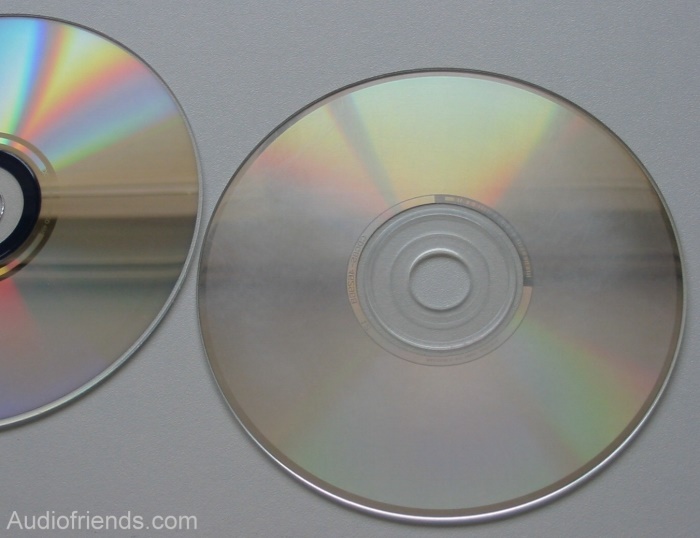 CD with cockpit spray >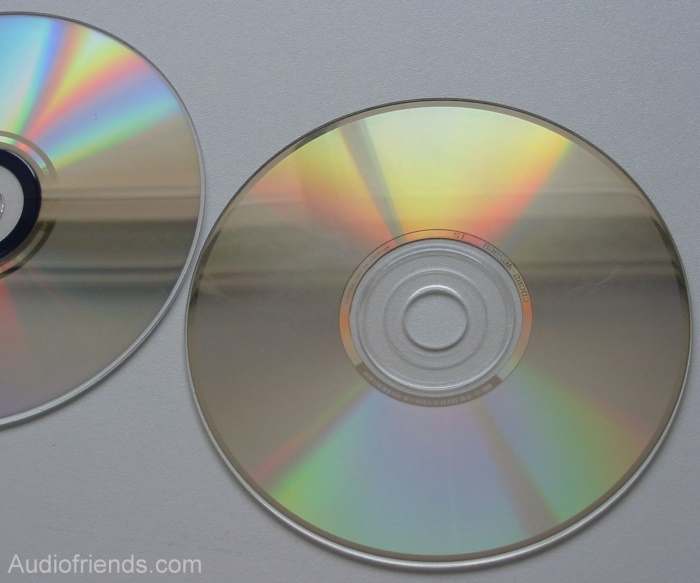 I believe this to have proved that machining of small scratches on a CD Valma cockpit spray a can have a positive effect on the sound quality.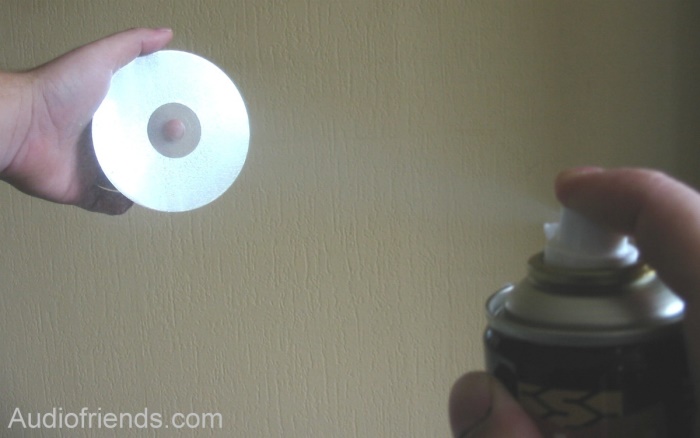 After all, the above test shows that by using cockpit spray the player pieces on the CD can read that he does not spray . This also means that the error correction less need to be used , which reflects an improvement in the sound. Now he plays it . To be sure of my case I have the cockpit spray coating removed with alcohol. Result: The CD is refused again.

But actually this is not the reason why Valma gloss cockpit spray an improvement. Also on brand new CDs gives according to R. B. an improvement. If indeed the CD with a microscope would be the CD would appear as an orange peel out. views. The Valma cockpit spray creates according to B. for better readability of the CD.

There seem to be wipes on the market (€ 50, -) on a similar basis with a similar effect.
During a listening session was the cloth tested and proved also by the listeners to be . Clear improvement

Treatment with Valma cockpit spray , only one time , which is the product of comparative force on the disc before playing it every time used to be .
It has been suggested Pledge Multi Surface Clean and Dust to try , because it is the CD also antistatic and therefore attracts less dirt . I have not tried it yet .

Success!

Copyright since 2006 by Audiofriends